This Week in Comics Journalism - Saying Goodbye to a Great Artist and The Year in Review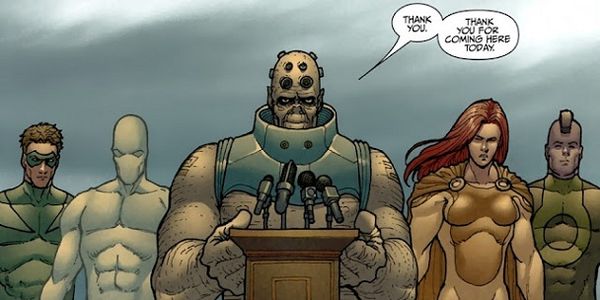 I'm not entirely sure what to say about the passing of Ryan Bodenheim. In the world of comics, he was a dynamic artist who an aesthetic depth to some of my favorite science fiction comics. I was reminiscing about first picking up Halycon, my introduction to his work, and it breaks me up to realize the man is gone. Not the artist, but the father, the husband, the son, the friend. If you want to read a beautiful account of everything that is right about fandom, take a moment to read James Kaplan's appreciation before meeting Bodenheim at Heroes Con.
Longtime and frequent collaborator Jonathan Hickman devoted a newsletter post to Bode.
From Mardou at The Comics Journal - Islands in the Stream: 20 Years with Michael Rabagliati's Paul
The Beat has the scoop on the 2021 PRISM Award Winners
And there is a wonderful new issue of PanelxPanel, with a cover story about the wonderful Catwoman: Lonely City series by Cliff Chiang.
---
One of my favorite things about the end of the year is the opportunity to read through other people's best of lists, thereby creating my own to read list to start the new year. Here is a sampling.
Broken Frontier
Introducing the Broken Frontier Awards 2021 – Celebrating Twelve Months of Inspiring Comics Practice in a Year of Adversity
Celebrating 2021 – Ten UK Small Press Comics You Need to Own!
Gate Crashers
Best Comics for New Readers 2021
James Kaplan
2021 Favorites: Part 1 (Non-Fiction, Crime, Action, Drama)
2021 Favorites: Part 2 (Superheroes, Science Fiction, Fantasy and Speculative Fiction)
2021 Favorites: Part 3 (Favorite Series That Only Released One Or Two Issues This Year
Rachel Lapidow
2021 Favorites: Part 1 (Serialized Comics and Manga)
2021 Favorites: Part 2 (Graphic Novels and One-Offs)
Sean Cohea
2021 Favorites: the Long Box & Short Box
Rob McMonigal
2021 Favorites Part 1: The Short List of 25 Awesome Books
Ryan Carey
Four Color Apocalypse 2021 Year in Review: Top Ten Single-Issue Comics
Four Color Apocalypse 2021 Year In Review: Top Ten Comics Series
Four Color Apocalypse 2021 Year In Review: Top Ten Special Mentions
Four Color Apocalypse 2021 Year In Review: Top Ten Vintage Collections
Four Color Apocalypse 2021 Year In Review: Top Ten Contemporary Collections
Four Color Apocalypse 2021 Year In Review: Top Ten Original Graphic Novels
Strangers Fanzine
AIPT
Comics Beat
The Beat's 24 Best Comics of 2021
Michael Cavna and David Betancourt
Nerdist
Newsarama
Polygon
10 best comics of 2021: Marvel, DC, manga, and more - Polygon
Non-comics Press