It's been a while since we've done one of these.  We'll try to do better in the future, we promise.  But instead of wallowing in the general time suck that is life, let's just jump into a few of the things that have caught our eyes this week, including more attempted book banning, revisiting some old comics, the launch of a new pop culture site that may actually understand comic books, and some really good reviews from the last week.
---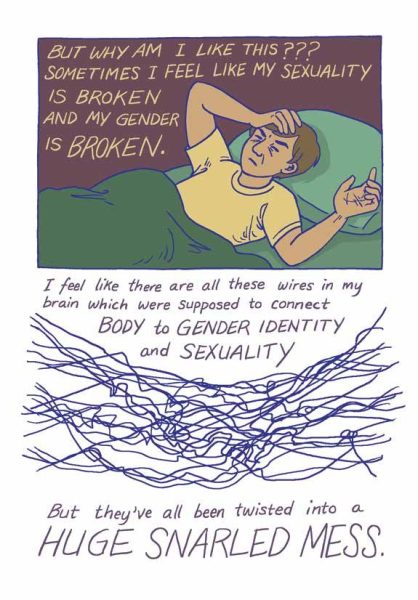 Maia Kobabe's 2019 book Gender Queer was a very revealing book for me.  Through Kobabe's cartooning, I was able to experience eir journey in identifying emselves as non-binary.  It was one of my favorite books of the year but since then, it's been among one of the topped banned books in school libraries.
It's stunning that now that on top of banning it from school libraries, Virginia State Delegate and lawyer Tim Anderson is now pursuing a restraining order against Barnes & Noble to prevent them from selling the book to minors and against Virginia Beach schools to prevent them from loaning the book out.  He's filing for this restraining order on behalf of Tommy Altman, a candidate for a US Senate seat in Virgina.
At Book Riot, Kelly Jensen covers this story and writes:
Virginia has been a hotbed of book challenges in the last year, thanks in part to the rhetoric and campaigning against books and "critical race theory" by governor Glenn Youngkin. The governor, as well as Altman, are Trump supporters, and Anderson's announcement is more than tacit approval of Altman's run for Congress. Anderson has made books a big part of his social media strategy and has riled up his base through it.
Though this lawsuit includes only two books, Manning, same school board member who triggered the removal of Gender Queer, has her sights on Saga by Brian Vaughan next. She has been at the forefront of book challenges in Virginia Beach since the school year began, challenging The Bluest Eye for being "too racy,"despite never reading the book.
And just in case you haven't read it yet, you can still go to BarnesandNoble.com and pick up a copy of Maia Kobabe's Gender Queer.  Get it while you still can.
---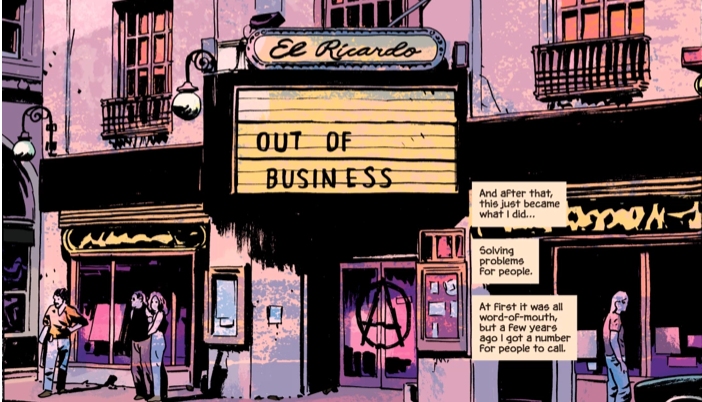 This is from a few weeks back but Jim Ruland checks into the LA Times with an excellent profile on Ed Brubaker and his and Sean Phillips' Reckless series.
The Reckless books are the kind of contemporary take on genre storytelling that only Brubaker, an influential comics creator with a deep grounding in pulp, could dream up. "Reckless is a successor to paperback heroes that gives me a chance to mine all my forgotten '80s L.A. memories," he said. Writing it allowed Brubaker to "escape to the past when Reagan was president and we thought the world was ending — as opposed to now when it actually feels like it might."
I've had mixed feelings about the Reckless series, but I may compare everything this duo does to Criminal or even back to Sleeper and I just don't know if anything can measure up to those two series.  But the last book The Ghost In You was excellent and was just a great story.  It has me wanting to go back and reevaluate the whole thing now.
---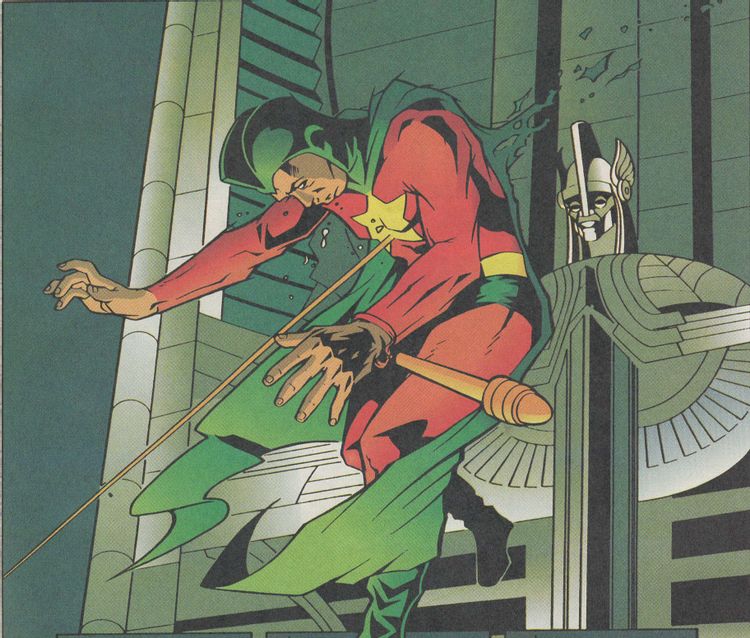 Over at Atomic Junk Shop, Greg Burgas (one of the great chroniclers of comics) has reprinted two pieces that he wrote a few years ago for CBG's Comics Should Be Good blog, looking at James Robinson, Tony Harris, and a slew of other great artists' Starman, one of the best mainstream superhero series of the 1990s.is 
First up is his 2015 argument that Starman is a comic you should own, a statement that I wholeheartedly endorse.
In Starman, Robinson synthesized a coherent and unified history out of many discrete comics, all of which were united – before Robinson – solely by the name of the character. He managed to do this and present a superb story of the latest Starman – Jack Knight – as he grew into a hero. Starman is not only about a historical legacy, it's about fathers and sons, and these two themes are dominant over the course of the series, even when the "son" is a daughter, as is the case with the Mist. In this way, it's almost a perfect "DC" comic, especially from the 1990s. Marvel, with its continual "present," couldn't have published a series like this, and its more recent attempts to do this kind of historical storytelling always feel a bit off. But Starman fits perfectly into the DC Universe, and Robinson's skill made it work even better in this rich historical milieu.
And then to accompany this piece, he also republishes a timeline of all of the events in Robinson's stories.  For someone who's been a huge fan of it since Starman #0, this was a great reminder of the series and a kick in the butt to dig it out and read it again sometime this summer.
---

Chris Arrant welcomes you to the Popverse, Reedpop's rebranded pop-culture site.  Leveraging their dominance right now of the comic convention space, Reedpop has tagged Chris and a who's who of comic/pop culture journalism to really dive into this stuff from a fan's perspective.
Enjoy unrivaled comics and pop culture coverage with Popverse, a modern entertainment brand from ReedPop – the people behind vibrant live events such as New York Comic Con, Star Wars Celebration, C2E2, and PAX. Popverse focuses on the delectable media franchises people come to conventions for, with breaking news, expert commentary, and engrossing conversations with the people behind the things we all love.
Popverse is your tour guide through the wilderness of pop culture, uncovering new details about your favorite creator or franchise, and introducing you to your next favorite creator or franchise.
For some reason, I'm not too sure about how I feel about their membership options even though there are plenty of smaller sites that I'm more than happy to support though a membership but looking at what they have up in just the first week, there's a lot about this new site to really like.
Tiffany Bab has not one but two pieces this week up about Lucy Knisely.  That alone is enough to seriously consider plunking down some money and those two pieces are FREE!!!!!  
---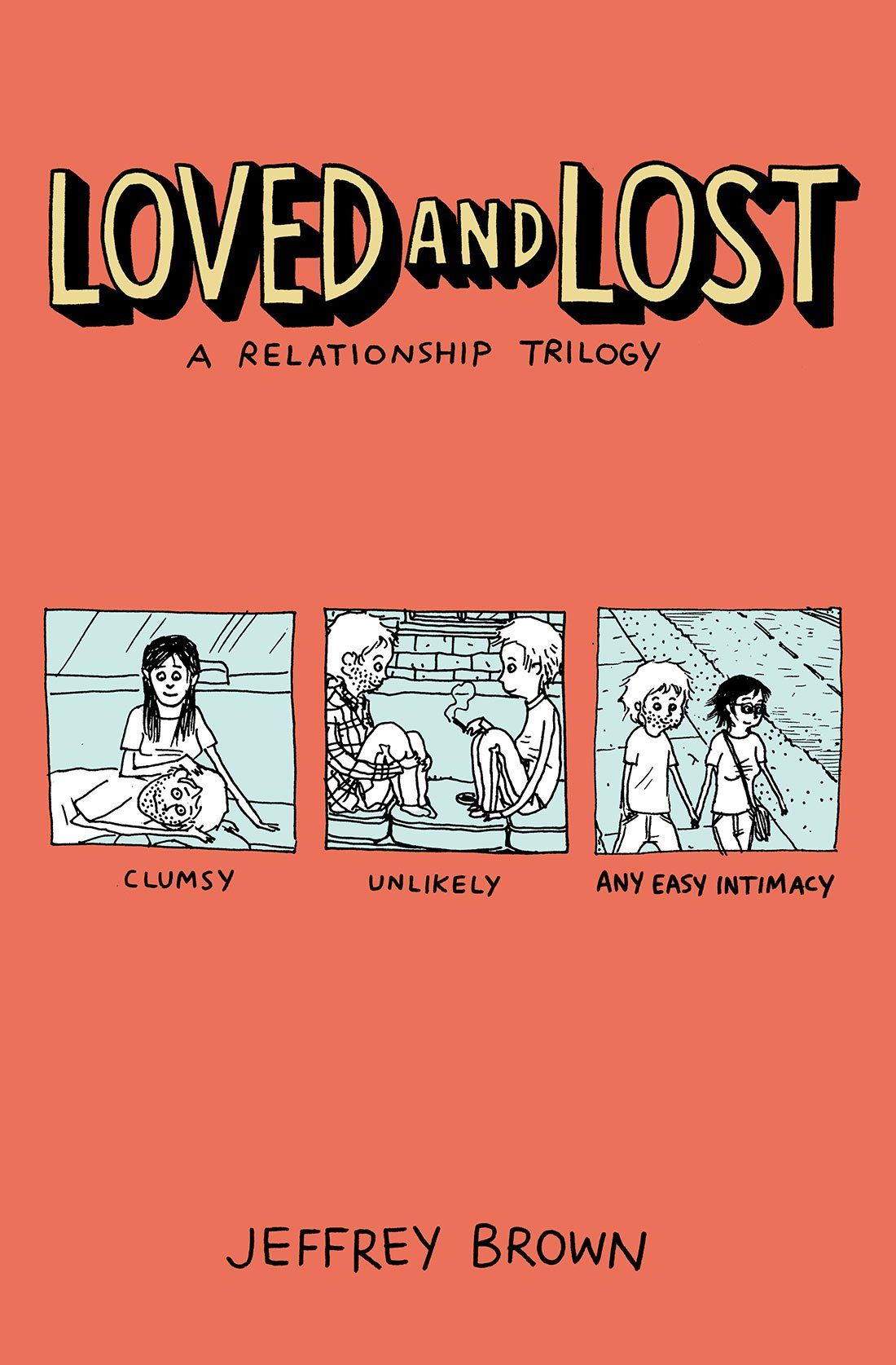 Not too long ago, I was sitting around and thinking to myself how I miss the old Jeffrey Brown comics.  His current stuff is great but I miss the old alt biography stuff he used to do.  Well, over at Comic Bookcase Zack Quaintance has an interview up with Brown to help promote his upcoming Loved and Lost, a new collection of his that includes Clumsy, Unlikely, and An Easy Intimacy.  
Brown: It is such a different world. The very very first version of Clumsy was just Xeroxed. I just sold it at a few shops around Chicago, and the feedback was someone finding the book at the store Quimby's and getting my information from Quimby's to get in touch. Now, everything is so instantaneous and it's so easy to connect with people through email or social media. There's a difference of just how the work entered the world and the accessibility to it. It used to be all the really weird, obscure things were truly you would just find them hiding in the back corner of some strange comic book shop. Now, it's much more accessible. Doing such deeply personal work, it's hard for me to say how I would have approached that if it was entering the world the way webcomics enter the world now, posted regularly with feedback that's instantaneous.
---
And finally, here are some great reviews for you to check out:
Leonard Pierce digs into Noah Van Sciver's The Complete Works of Fante Bukowski at TCJ: "Fante Bukowski isn't worth following through all his encounters with friends and rivals, family and foes, fleeting success and constant failure, because he's unique; it's just the opposite. He's omnipresent."
Also at TCJ, Rob Kirby covers Jessica Campbell's Rave: "Campbell's deadpan observations of teenage shenanigans strengthen the narrative throughout, and she accurately captures the random banalities and cruelties of high school life."
Rob Clough also offers some perspective on Campbell's Rave at High-Low: "Campbell's attention to detail with regard to the church in this story is almost painful to read; it's the sort of thing that only an insider could have explained."
At Shelfdust, Matthew Cowans takes a personal look  at Jeph Loeb and Tim Sales' Superman: For All Season's #3, a bit of an underappreciated series from almost 24 years ago: "The second lesson I took from this issue is that homesickness and the yearning for something familiar are both normal parts of life."
Edward Haynes covers a book that I've been patiently waiting for, Dave Chisholm's Enter the Blue for Solrad: "Chisholm creates a strong rhythm within his pages and an effective melody with some interesting moments, though a little stayed and lacking in anything particularly innovative."