This Week in Comics' Journalism-- June 11th, 2022
Look back at the week that was, including a podcast anniversary, a long-running manga taking a month off, and wondering about what comics you may have missed.


Let's just dive into the writing about comics that really jumped out this week.  
---

First off, congrats to the 11 O'Clock Comics podcast crew Vince, David, and Jason, and their 800th episode this week!  I really don't know how they've done it for as long as they have.  Their first episode was published on May 2, 2008 so for over 14 years, they've been providing great discussion and commentary on comics and everything happening around them.  And now the march to 1,000 episodes begins.
---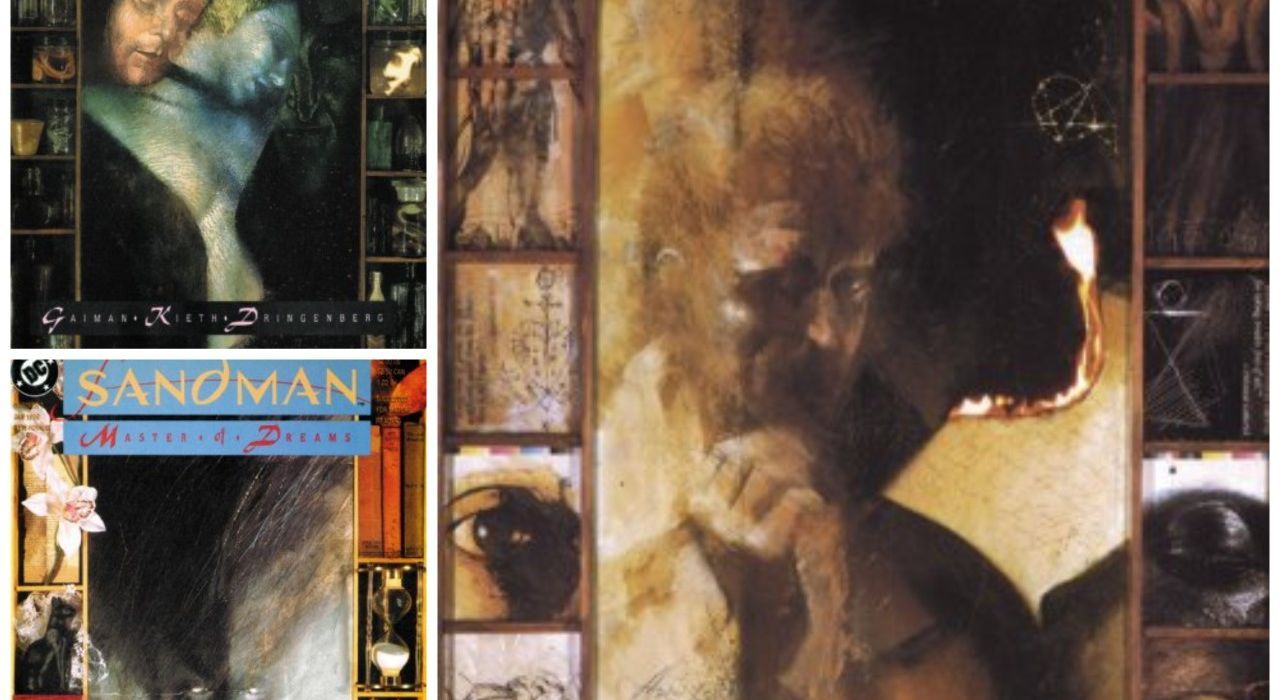 Maybe it's with a Netflix show starting soon but I just started rereading Neil Gaiman, Sam Keith, and Mike Dringenberg's Sandman recently.  I've actually tried a number of times to reread it over the past couple of years and never made it that far into the series but I seem to be getting through it this time.
So I was happy to see I wasn't the only one checking out the series.  For Multiversity, Kate Kosturski is taking a look at the series, 3 issues at a time.  
A story this grand deserves an artist just as grand (if not more). Sam Kieth and Mike Dringenberg certainly rise to this occasion, using Baroque and Byzantine artistic influence on each page. I'm often reminded of the paintings of El Greco and Caravaggio as I look at the use of shadow as a tool to for adding emphasis.  This isn't a world bathed in complete darkness; color balances well with the shadow to set scene and tone.  In dream moments when light and color overtake the shadow, the artificial application of the color does set those moments apart as dreams – – or as is more apt for these characters, grotesque nightmares.
---
On her Substack, Molly Ostertag has a very touching comic called "a comic for my friend, Abe."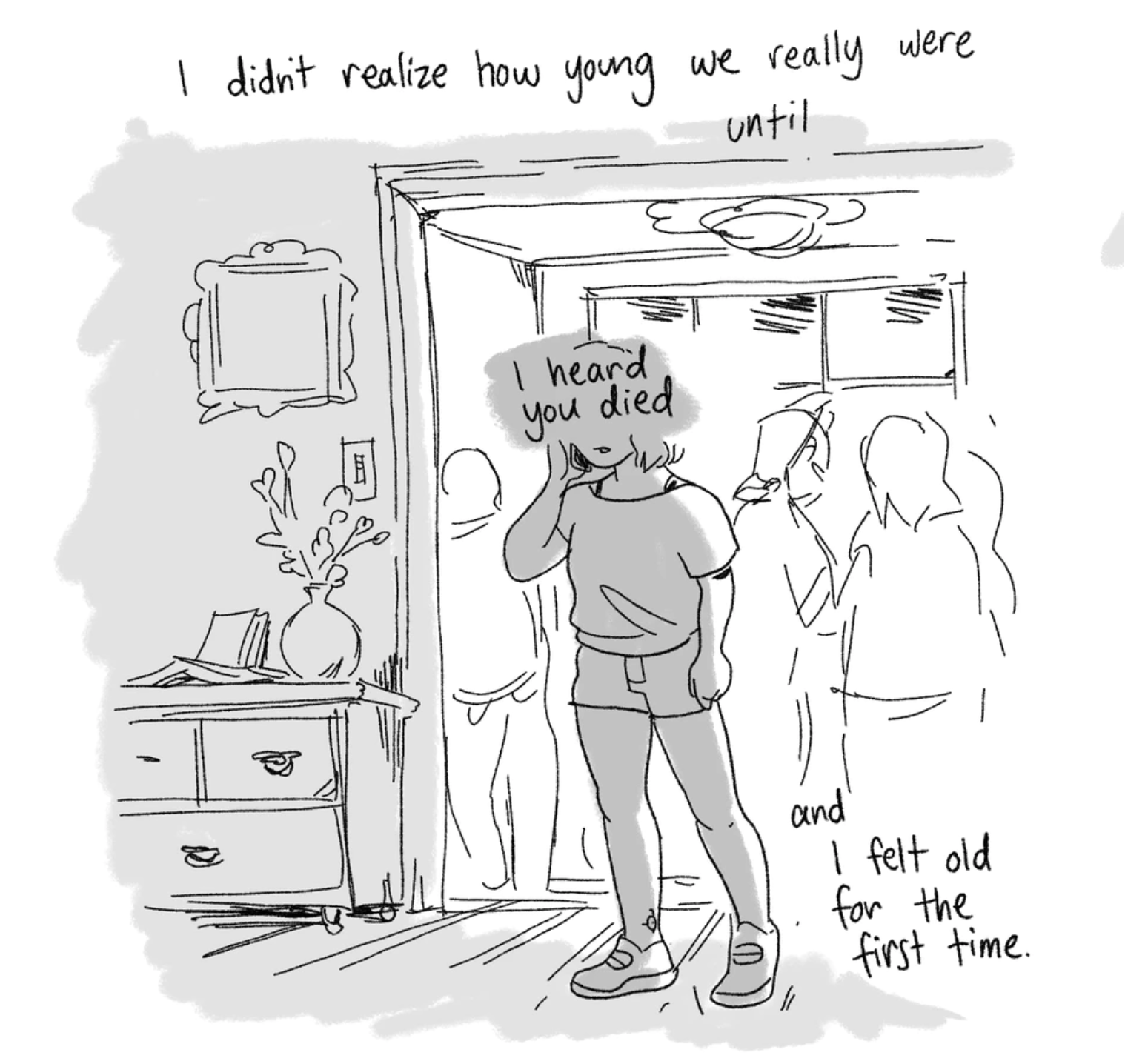 ---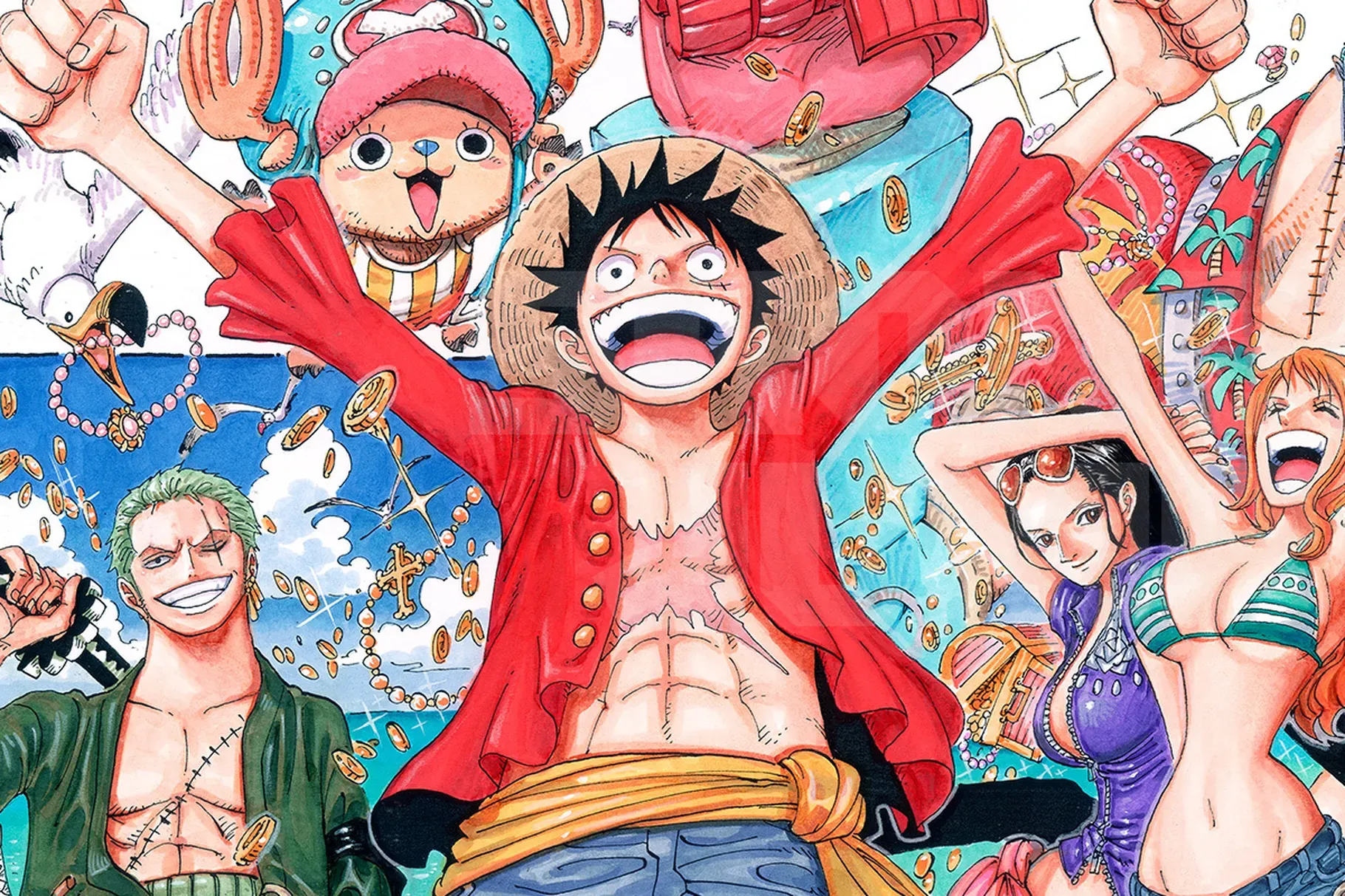 Over at Polygon, Ana Diaz reports on Eiichiro Oda, the creator of the long-running manga One Piece, taking a month-long break as he prepares for the series' 25th anniversary and the series "final saga."
Fans are debating whether the announcement means the story only has one arc left, or if it simply means the story will come to a conclusion soon. Regardless, we've known for a while that Luffy's story was finally coming to an end; in 2020, Oda said One Piecewould end in five years.
---
I'm going to say that this cover makes this book look fun.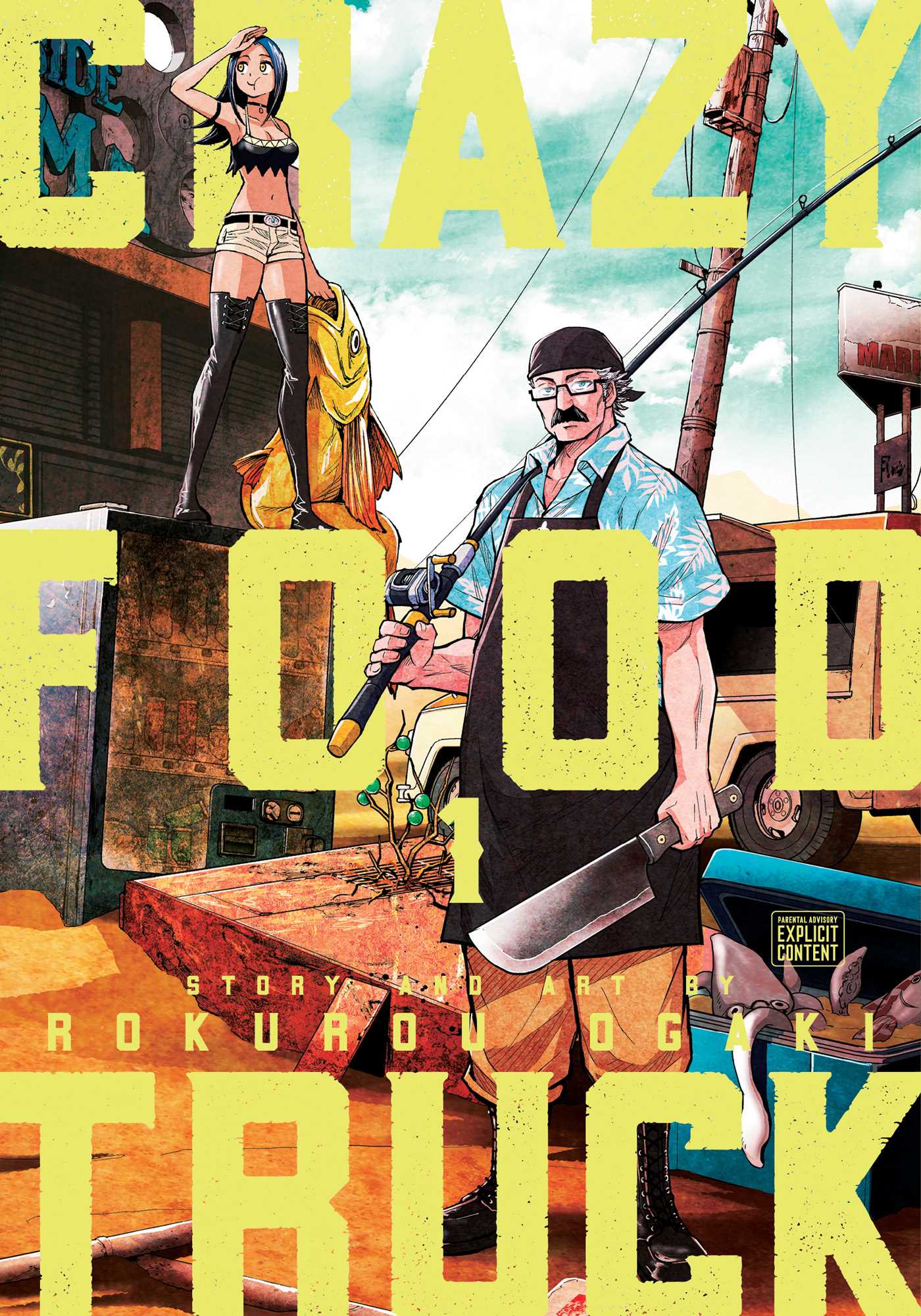 But at the Manga Critic, Kate Dacey doesn't have the highest regard for the Crazy Food Truck Volume 1.
Perhaps the most serious problem with Crazy Food Truck is Rokurou Ogaki's lack of vision. A story this outlandish needs bold, individual artwork that matches the intensity and silliness of its central conceit, but Ogaki opts for a blandly synthetic approach that borrows liberally from better series. Each character seems to have been created by a different person: some are grotesquely cartoonish—the better to emphasize their villainy—while others look like they've escaped from Food Wars or Golden Kamuy.
Ouch.  "Lack of vision" is never good.  At one point, I had this book pre-ordered but I'm glad I backed out of it and waited to see some reviews for it.  Luckily, I have plenty of other manga to catch up on.
---
Kelly Sue DeConnick caught us up with the turbulent happenings in her life in the most recent Milkfed Dispatches. Having gone through similar family events in the past couple of years, I completely understand where she's coming from and wish the best to her and her family.
But after she caught us up, she then stumped for Clayton Cowles, one of her primary letterers, and his Eisner nomination for Best Letterer.  The piece is half praises for Cowles and another half of praise for lettering in general.
Skilled lettering not only doesn't distract, a skilled letter quietly strengthens the storytelling. Balloon placement guides the eye art details you might otherwise miss, for example. Overlapping balloons and a very slight font size adjustment make one character talk over another. Or a little bit of extra tail between two balloons adds a beat to the rhythm and lands a joke.
---
Sean Kleefeld is a great comics historian.  His Kleefeld on Comics blog often provides fantastic and highly informative views of the rich history of the comics industry.
This week, he turned his eye towards the late Mike Parobeck, interestingly enough a cartoonist that he wasn't too familiar with because Parobeck had a short career during a time when Kleefeld wasn't able to pay too much attention to comics.  Thinking about how he missed Parobeck's career, Kleefeld muses a bit on what else he has missed from the same period.
What strikes me, then, is what else I might've missed from that same period. I mean, I've known for decades that there was comics history worth exploring from before I was born and I've studied a fair amount of that. And most of the gaps in my knowledge are ones I do know about -- I'm woefully ignorant of the underground comix movement, for example. But this period in the early '90s where I was active in comics, but somehow disengaged from the industry as a whole, seems to be another hole that I didn't even realize was there.
Seriously, if you haven't checked out Parobeck's work on Batman Adventures, go and find a copy of those comics now.
---
I really wish Alec Berry wrote about comics more often so I'm always thrilled to see his alec reads comics blog get updated.  This week, he skeptically picked up the latest #1 for The Amazing Spider-Man.  He opens the piece with the line "Zeb Wells always seemed like a fill-in writer, to me," which doesn't seem like there's much room to explore but Alec explores what he means and how Wells and John Romita Jr.'s latest take on Spider-Man exceeded his expectations.
They, in no way, talk down to their reader or try to sell them something other than what's happening when they turn the page. They allow their audience to see the story that's right in front of them. The story that's usually buried beneath the latest plot twist or big event, the marketing idea that sells more books. The Amazing Spider-man #1 (2022) shows Peter Parker as someone who is tired, and as someone who has maybe gone too far. His family is through with his superhero life. Too much has been lost to them because of it. So, Peter Parker is at a crossroads. He's down on himself. He's a loser. Selfish, too. And now, without his family to back him up, out of the picture yet on the periphery, it seems he's about to be neck-deep in his life as a costumed hero. He's throwing all of who he is into the role, self-destructive in the classical sense. And as this happens, Aunt May, Mary Jane Watson, and even Johnny Storm have to watch him navigate the maze, while they live their lives, too.  
O.k.  You got me, Alec.  I may need to give this issue (and maybe the series) another shot.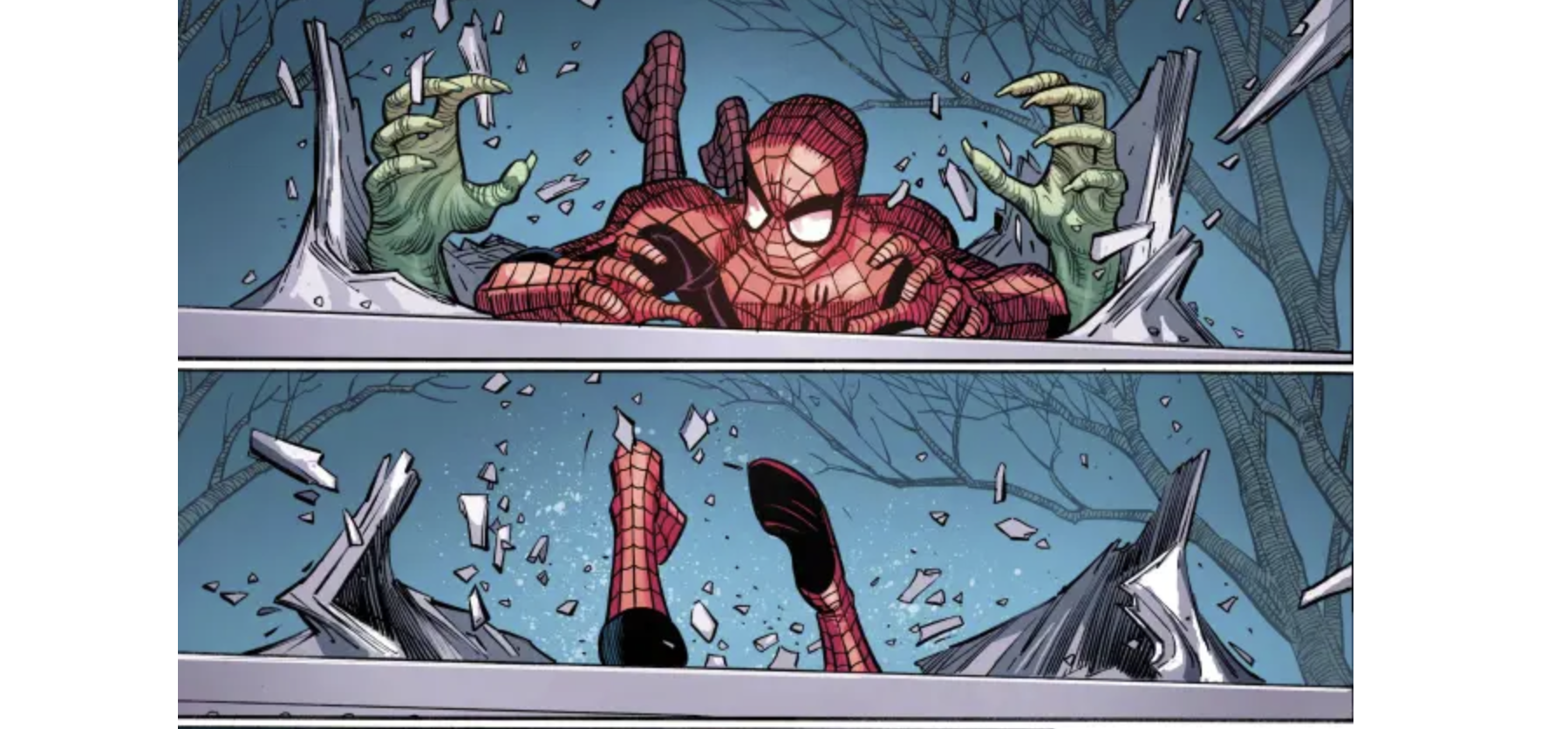 ---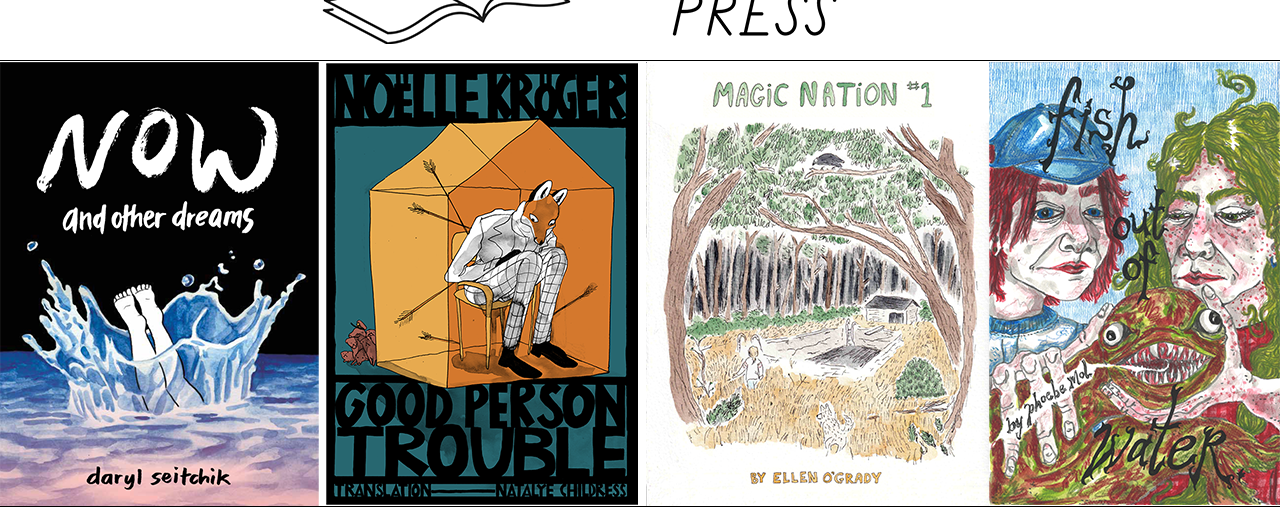 O.k.  So it's maybe not journalism but our friends at Fieldmouse Press (the people behind the Solrad site) have launched a fundraiser for their Spring/Summer season of books.  Alex Hoffman writes about the books here and the platform, Crowdfundr, that they've chosen to use for this campaign.
We're excited to be working with Crowdfundr, a new platform for crowdfunding creative work, that has been built by the folks at ConnectionPoint. We decided to work with Crowdfundr for a variety of reasons; they've built a platform that is better for creators than Kickstarter and IndieGoGo, they are a small business that has a long track record in nonprofit crowdfunding, and they've repeatedly stated that they will not adopt or allow the use of Web3 technologies like cryptocurrency, tokens, DAOs, or NFTs on the platform. They've been hard at work to help optimize the platform with our feedback over the last two months, and now it's time to make the magic happen.
You can find out more about the campaign and support it here.