This Week in Comics Journalism - January 22, 2022
A look at the week in comic journalism, including reviews of Nod Away, Enter the Blue, and To Eat and To Drink, as well as a profile on the great Trevor Von Eeden.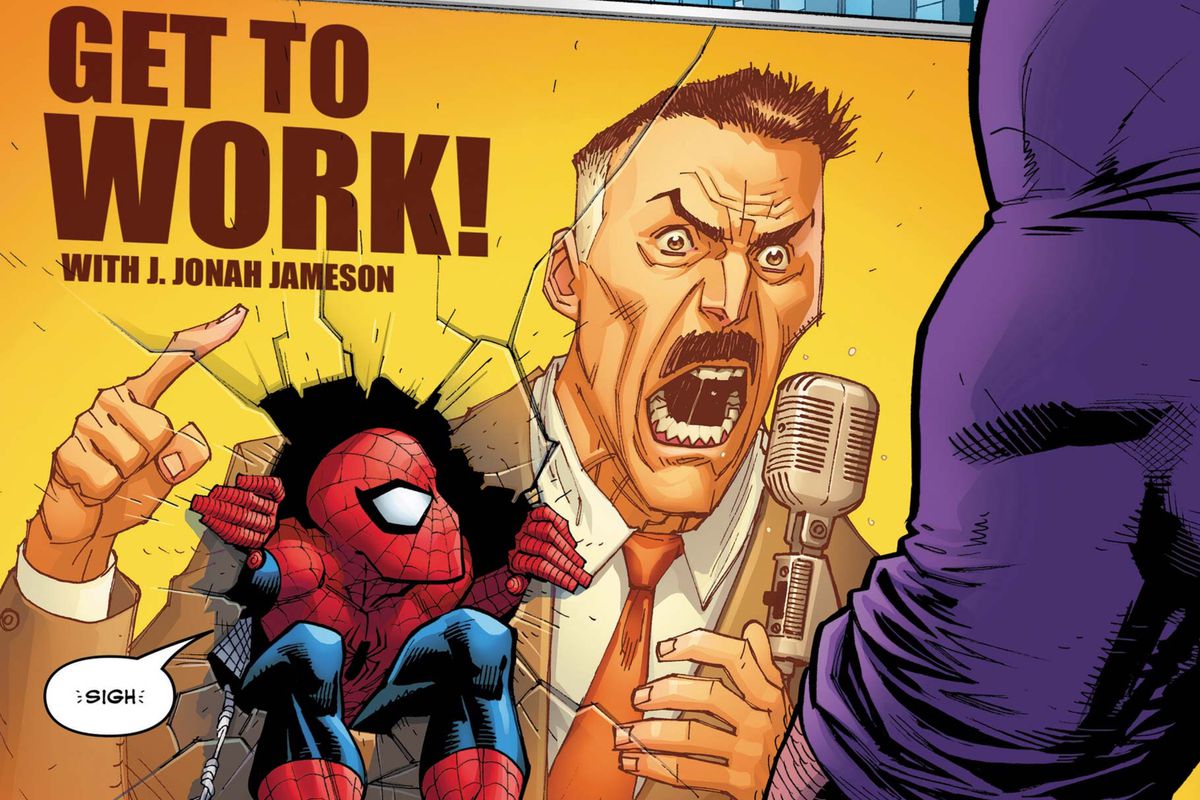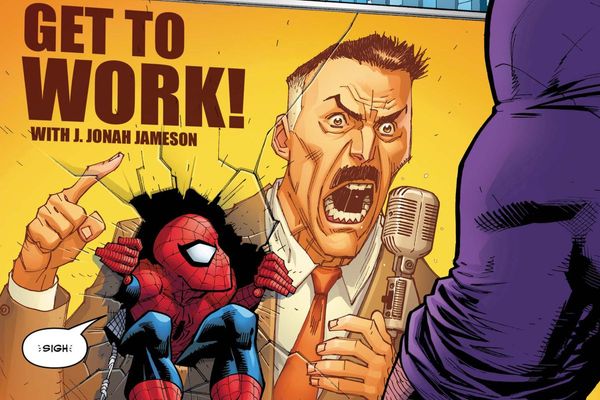 Welcome to this week's post of a few of the articles, think pieces, and profiles that we've been reading this week. Yes, the first piece is more than just comics but I think it speaks to what's happening at a site that just a few years ago was one of the best mainstream sites covering comics.
Not really comics but one of the big things this week was the news that 7 Chicago-based editors of the AV Club have essentially been forced out of their jobs by parent company G/O Media.  
Back in 2017, the AV Club won the Eisner for best comic journalism so it is tangentially comics-related as one of their chief comic critics, Oliver Sava, is also Chicago based.  It should be noted that Sava's recent writing seems to be more spread out to other sites now as the AV Club's coverage of comics seems fairly anemic the last couple of years.
Robert Channick covers these exits in the Chicago Tribune:
In addition to [Managing Editor Erik] Adams, the Chicago staffers leaving the A.V. Club include Film Editor A.A. Dowd; TV Editor Danette Chavez; and Associate Editor Laura Adamczyk. Four of the employees including Adams have agreed to stay on until May 1, while three will stay through March 1 as the editorial locus shifts westward, Neschis said.
At Gawker, Tarpley Hitt wrote about the embarrassing ways that G/O Media handled setting up these positions to transition from Chicago to L.A.
In their statement on Tuesday, the Onion Union — representing "The Onion, The A.V. Club, The Takeout, Deadspin, Onion Labs, and Onion Inc.'s art, video, and marketing departments" — claimed that G/O Media had declined to negotiate on any of the terms of the relocation or severance. The company had, however, allowed "departing employees to purchase their company laptops at a depreciated value." Had the staffers agreed to relocate, they would have held their current positions and salaries, but would not have received a cost-of-living increase, though Los Angeles is more expensive than Chicago.
And then at Pajiba, Kayleigh Donaldson picks up the story and writes about how this is a repeating cycle in entertainment journalism.
Whether you're in this industry or just a fan of its work, it's become increasingly crushing to see the same cycle of patterns play out. A site with a unique identity and loyal readership is bought out by some Silicon Valley conglomerate that starts raving in buzz-speak about how they love the 'content.' They don't want to change anything, no siree, they're fans too, and they just want the site to be its best self, Oprah-style. Then writers start leaving. The distinct atmosphere of the site changes. A lot more generic listicle posts and clickbaity headlines appear. There are rumblings about management ignoring union organizers or outright targeting them. Job postings go viral, revealing the staggering workloads expected of an employee for well below the minimum wage. Soon, that site you loved just looks and feels like a dozen other sites, covering the exact same headlines, reviewing less niche works, making the same lists of painfully familiar things You Won't Believe. And you know it's not the writers' faults, but something just isn't the same anymore. Then the site is gone, shuttered or sold off to the next SEO goon.
We've seen the same thing in comics, on a much smaller scale as independent comics sites have grown over time, start covering more than just comics, catch the eyes of venture capitalists, content farms, and companies that see a reach into new and exciting advertising channels buy and shape the content of those sites to reach a fairly large but homogenous audience.  
We hope that the former A.V. Club editors and staff quickly find new opportunities that give them the ability to live where and how they want.
---
Subscribe to From Cover to Cover and get it delivered to you how you want it!
---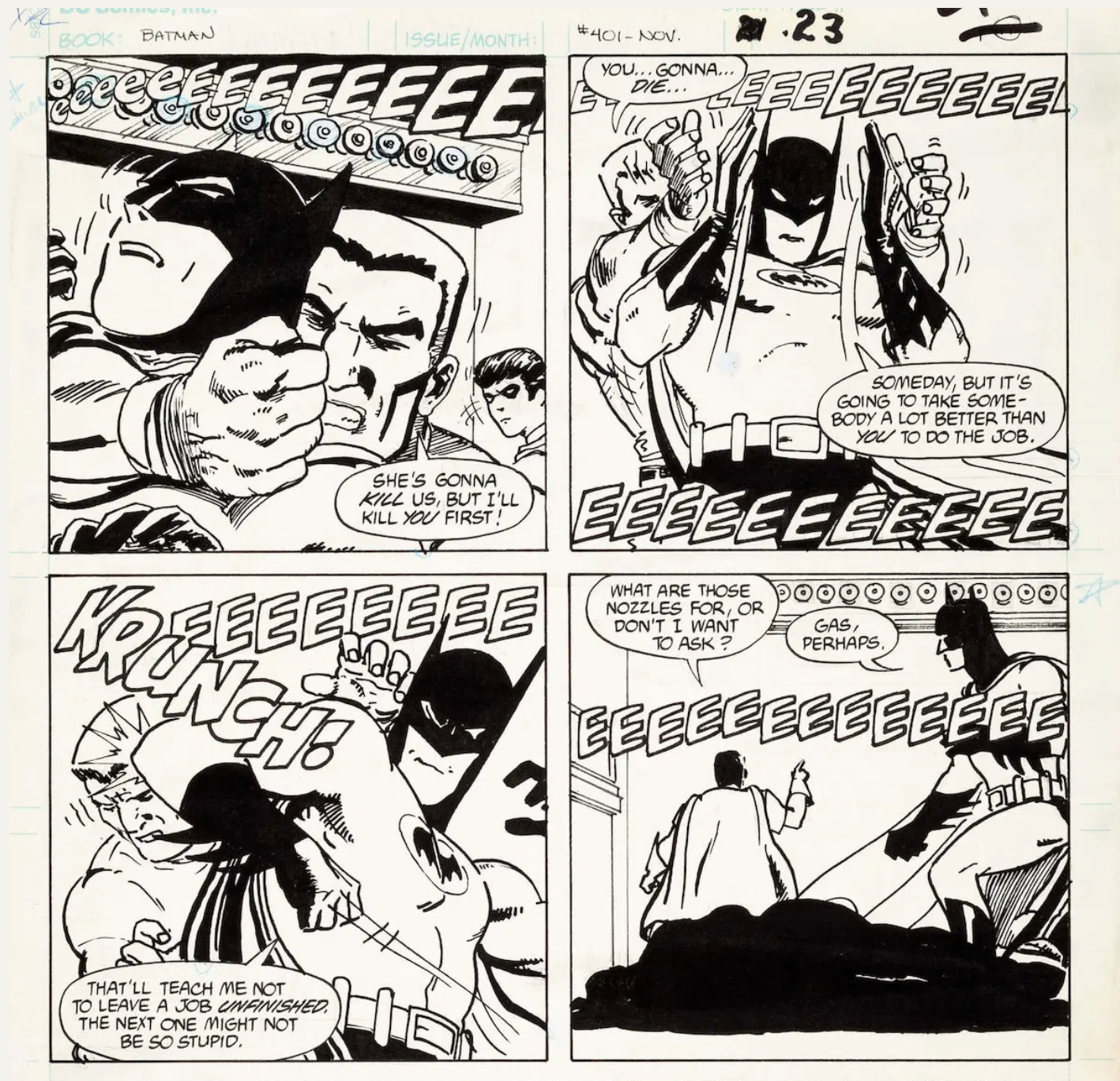 Taking inspiration from creators like Alex Toth, Jim Steranko, Joe Kubert, and even Frank Miller, Thriller is von Eeden in full swing, putting out artwork that's at once bold and graphic and scratchy and intimate, with every line an expression of where he was at personally at the time. In a 2019 interview, he memorably referred to the run as containing "some of the very BEST, and the very WORST work of my career," adding that it was "indeed a complete expression of myself… it's just that the 'self' that I was back then wasn't exactly a HAPPY one." Such unhappiness for the artist wasn't necessarily visible to the reader, though; instead, they were more likely to be blown away by some of the boldest, more powerful artwork published by DC since Kirby's New Gods was in full flower.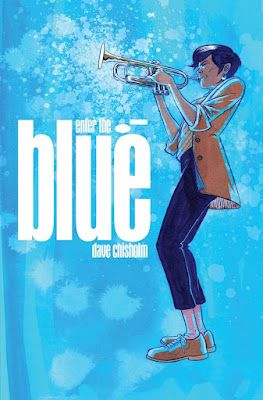 Throughout the book, Chisholm does a great job showing us Jessie's emotional journey as she makes her way into and through the Blue. There are a lot of famous faces waiting for her which is a lot of fun to see. But Chisholm also shows the seductive power and allure of the Blue. It's a moment of raw honesty, but it's also a rush for the musicians, a high.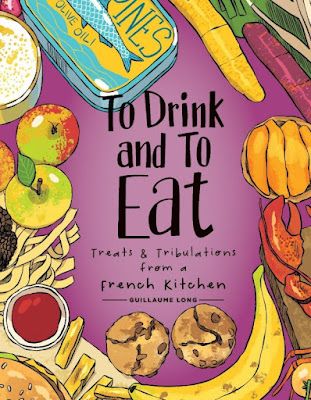 I knew that I was in good hands when on an introductory page that explains various icons, author Guillaume Long adds one called "Mr. Publisher" that as he explains represents "Spontaneous interjections from Oni-Lion Forge executives to improves this book's readability, meaning its sales." The book is a mix of recipes, travel logs, discourses on food, interesting facts about vegetables and fruits, a guide to spices, and some other miscellaneous entries, like a dream the author had about dining with former French president Nicolas Sarkozy.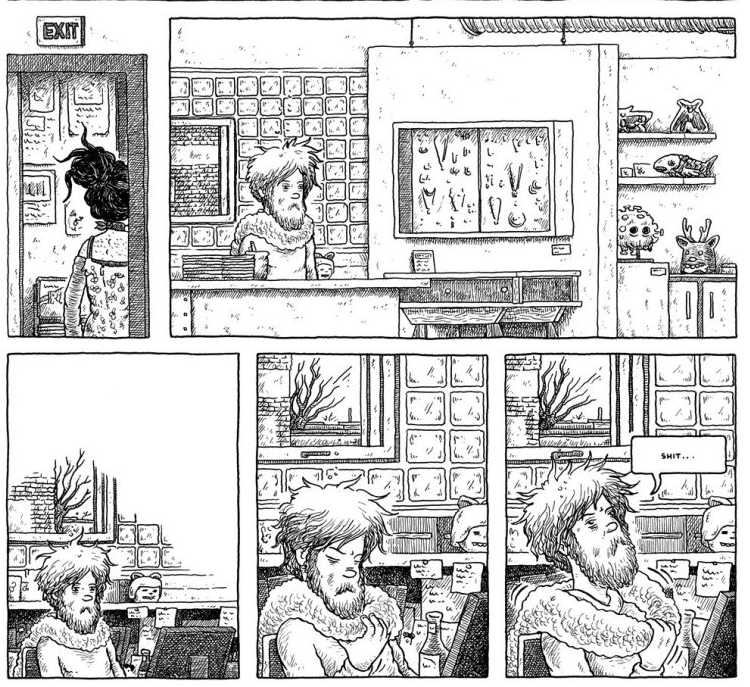 This kind of unexpected connection highlights the series' gradually increasing focus on ways of thinking about and visualizing the world. The second volume includes a lot more of this interstitial drawing. In some places, the lines weave between panels, their shapes filling in the gutters and drawing literal connections between the curve of a cloud in one panel and the spindly autumn branches of a tree on the facing page. Indeed, the second volume opens with a single dot expanding to a line, then a dense tangle that gradually coheres into an aerial view of an airport's layout, leading into the opening image.
And some quick hits: