The Week In Comics Journalism— March 19, 2022
A look at some of the news in the world of comic books from the past week.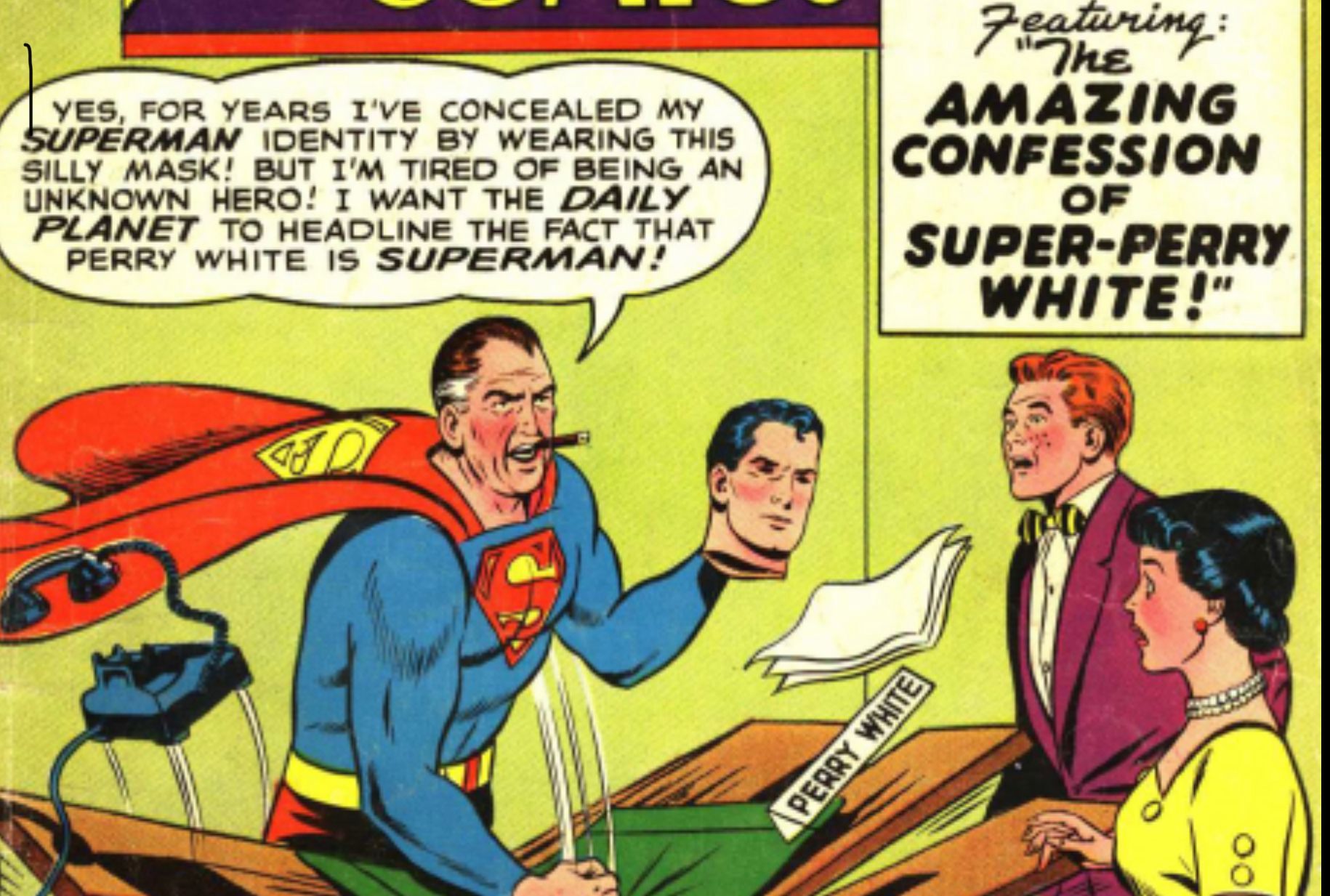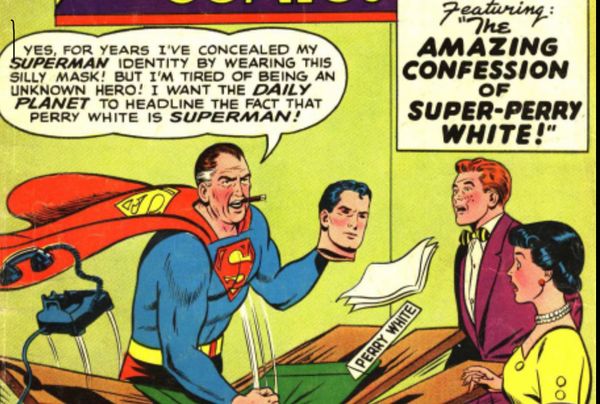 Another week is done and we're almost ready to officially begin spring.  Here's just a few of the things that caught our attention this week.
---
We should probably start with the week around here.  First up, Mike took a look at Keiler Robert's My Begging Chart, writing "My Begging Chart is far more wry, almost devious in its construction. Roberts hones in on simplicity precisely to expose the complexity of life."
And in a bit of nice autobio synchronicity, Scott followed up the week looking at John Porcellino's King-Cat Comix & Stories #81. "This is how Porcellino relates his life to us– through visual poems, remembrances of his teenage years, and snapshots of last year's little moments."
---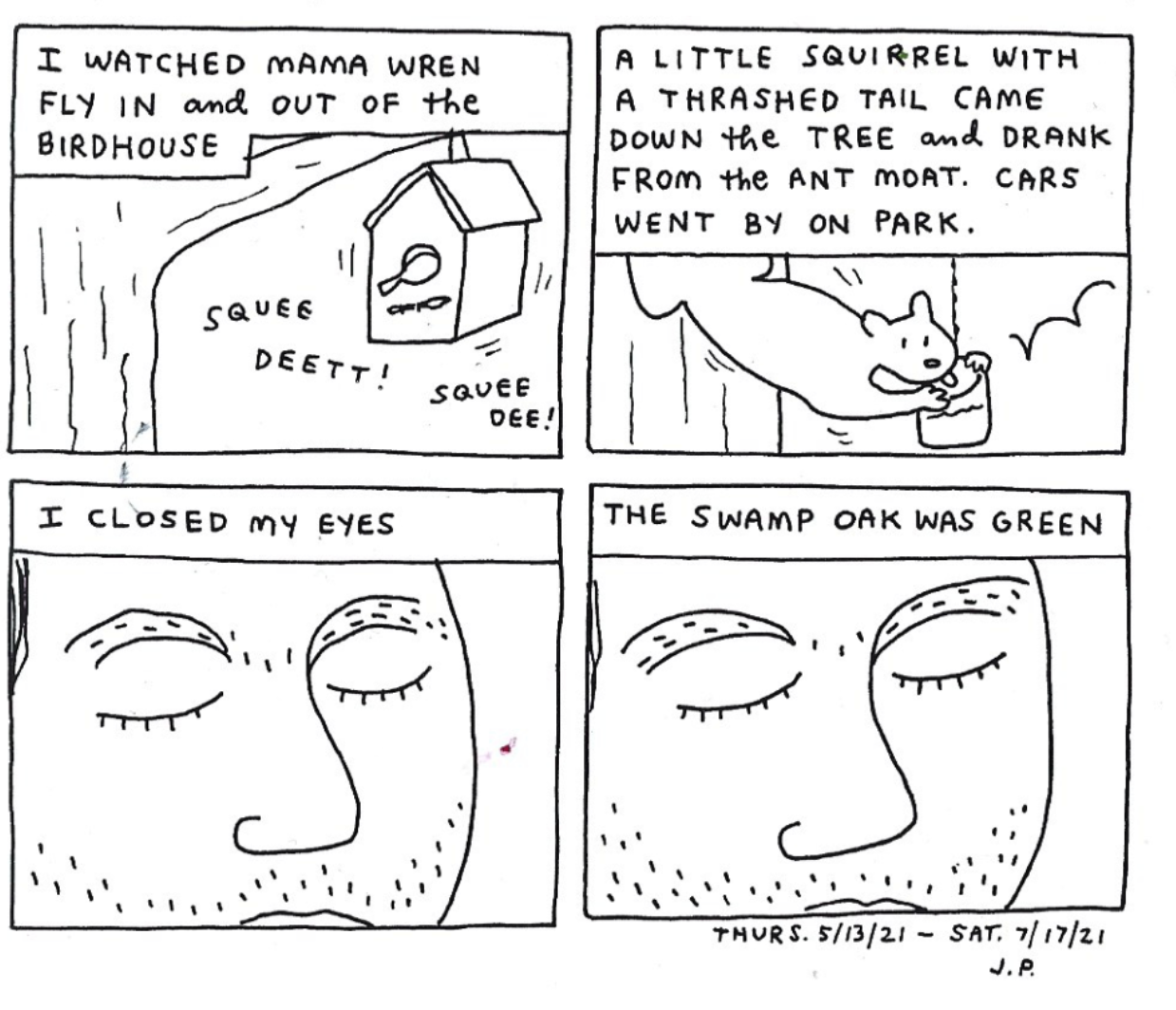 In another bit of timing, The Comic Journal published a piece by Lane Yates also looking at King-Cat Comix & Stories #81, relating how the experience of reading King-Cat the past couple of years has provided some bit of calm in these otherwise turbulent times.
Time alters and communicates with every aspect of King-Cat. It is the meticulous organization of time that gives every figure its ground. There's no need to narrate the context of the engagement. It merely was, and, with a measure of time and labor by the cartoonist, it now is.
---
Brandon Schreur at CBR reports on an assault on comics writer David Gallaher.
The two teenagers stepped away from Gallaher for a moment, at which point Gallaher again took out his phone -- an act that angered one of them so much that he punched Gallaher in the face. A garbage can and paving stone was also thrown at Gallaher in the following moments. "It's weird to me — that was just for calling 911," Gallaher said. "Imagine had it been like me punching somebody, or imagine it being an actual fight. I got assaulted just for trying to help somebody in a very non-aggressive way."
Gallaher is a great writer who's works inlcude High Moon (a fantastic early foray from DC into digital comics.) Box 13, The Only Living Boy, as well as other work for Marvel and DC.
To help cover his medical expenses related to this assault, Gallaher has set up a GoFundMe.
---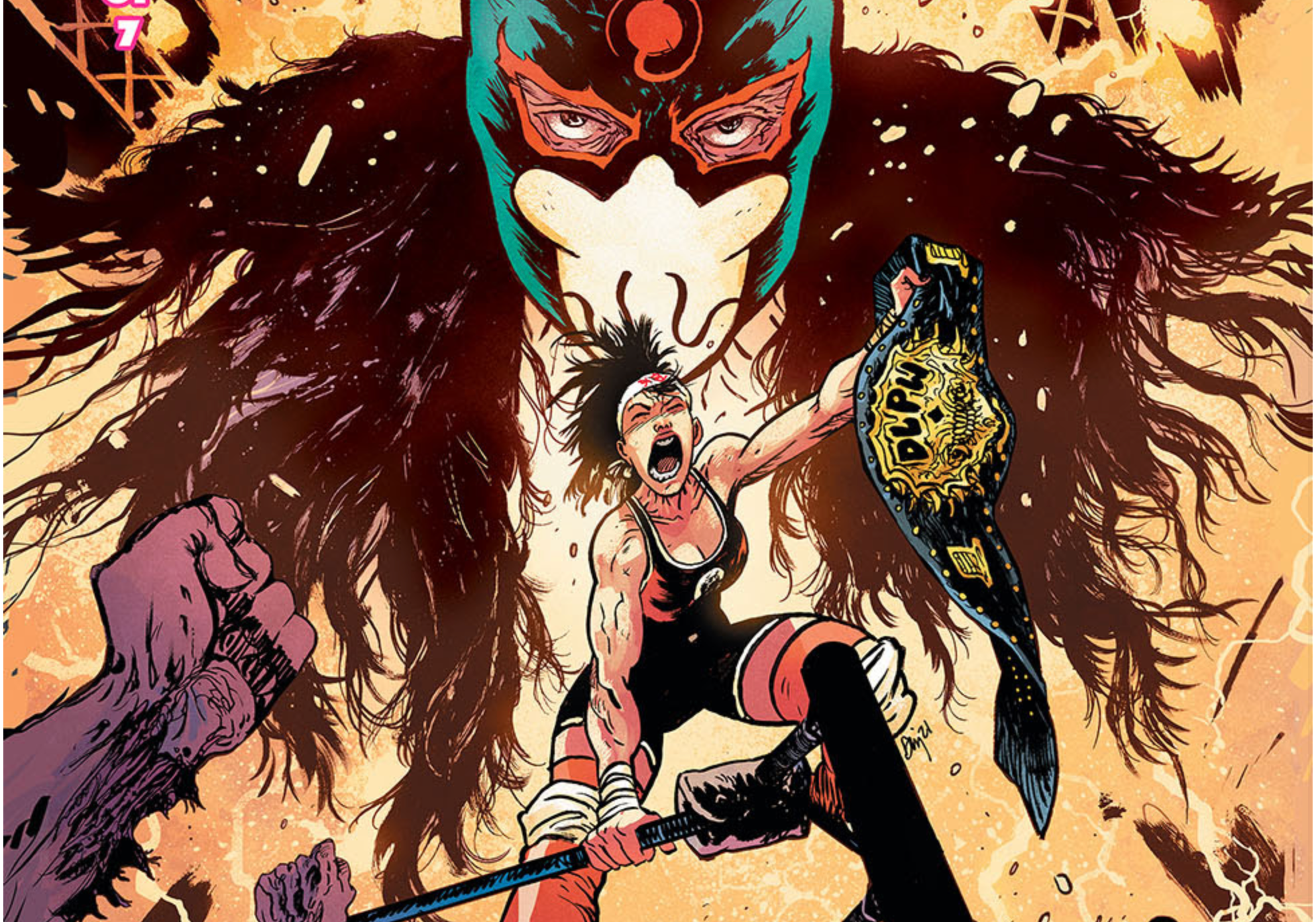 At the Beat, Taimur Dar reports on a new project from Daniel Warren Johnson and Image Comics.  Do A Powerbomb is a new wrestling comic from Johnson as well as his usual partners in crime Mike Spicer and Rus Wooten.
I generally like Johnson's stuff but a couple of years ago at a C2E2 convention, I bought a minicomic from Johnson that he did about a Japanese wrestler and it was a great book, full of energy and excitement.  And I'm not even that much of a wrestling fan but this sounds like a project right up Johnson's alley.
In a related piece at SKTCHD, David Harper asks are we having fun yet (note: the full article is behind a paywall)? He frames the article around a number of Johnson's recent work, including a dinosaur version of the Justice League called The Jurassic League.
It can be easy to dismiss fun comics. I see that regularly. To be honest, it's mostly by readers,  who often dictate which comics we do or don't see more of through their choices. Sales are the number one driver for what we see more (or less) of in comics, and there's a reciprocal relationship between what is considered important and what is released. And I get the central premise of this idea. The connectivity of superhero comics is an essential ingredient to its recipe.
---
At ActualBD (use Google Translate or some other service in your browser,) Frédéric Hojlo reports from France on Julie Doucet's winning the Grand Prix d'Angoulême this past week.
Doucet is a fascinating choice because as she's done some work recently, most of her career-defining work in Dirty Plotte and other comics was done during the 1990s.
Julie Doucet has not "officially" made comics for about twenty years. Worn out by commissioned work, to the point of suffering a burnout, and tired of fighting and struggling in an environment so masculine that it is oppressive, the cartoonist puts down the pencils in 1999 and decides to devote herself to other artistic forms: wood engraving, linocut, collage, writing. It was finally the shock of the attack on Charlie Hebdo's editorial staff on January 7, 2015, that pushed her to draw again. Deeply offended and in total empathy with the massacred journalists and cartoonists, she immediately returns to it, first for herself, then for her self-publishing house, Le Pantalitaire. Nothing narrative at first, but a pleasure quickly found. Pages of notebooks are blackened, portraits follow one another. And, in the spring of 2022, a fully drawn book is ready to be published by Drawn & Quarterly. It will be Time Zone J... (translated from original French text)
The article also points out how Doucet is only the fourth female cartoonist to win the award after Clair Bretécher (1983,) Florence Cestac (2000,) and Rumiko Takahashi (2019.)  This year, all three finalists were women.
In an institution that has long been very masculine, to the point of bordering on ridicule and provoking anger, it is not anecdotal. Chosen by her peers, Julie Doucet by her mere presence in this place shows that the profession of comic book author has become highly feminized since the years 1990-2000 and that feminist struggles, both in and outside the publishing world, are bearing fruit. (translated from original French text)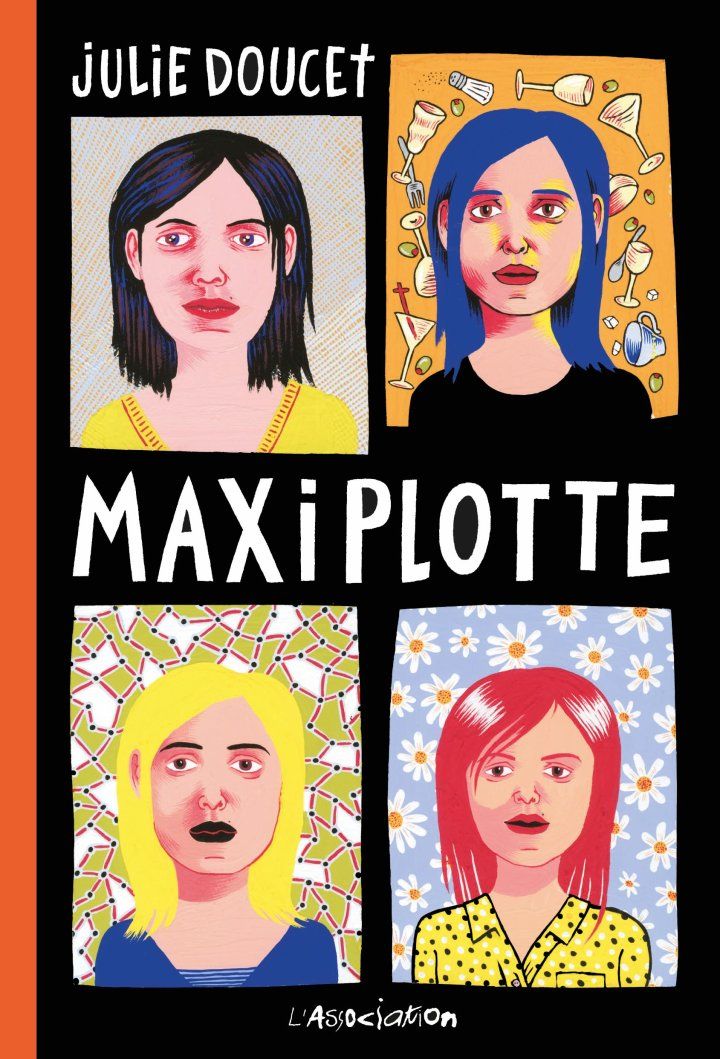 Also from Angoulême and ActualBD (yes, more work for the translator of your choice,) Marlene Agius looks at the exhibition of last year's Grand Prix winner Chris Ware, including some quotes from Ware about cartooning.
Large plates illustrating Chicago architectures, exhibition architectural as a plate. For Chris Ware, if architecture is a key theme of his books, it is because it reflects the very space of the mind. "One of the things that appealed to me the most as a child was seeing everything at a glance on the same board. I think comics are the architecture of the mind. In the same way that we see a burst of memories appear before our eyes. »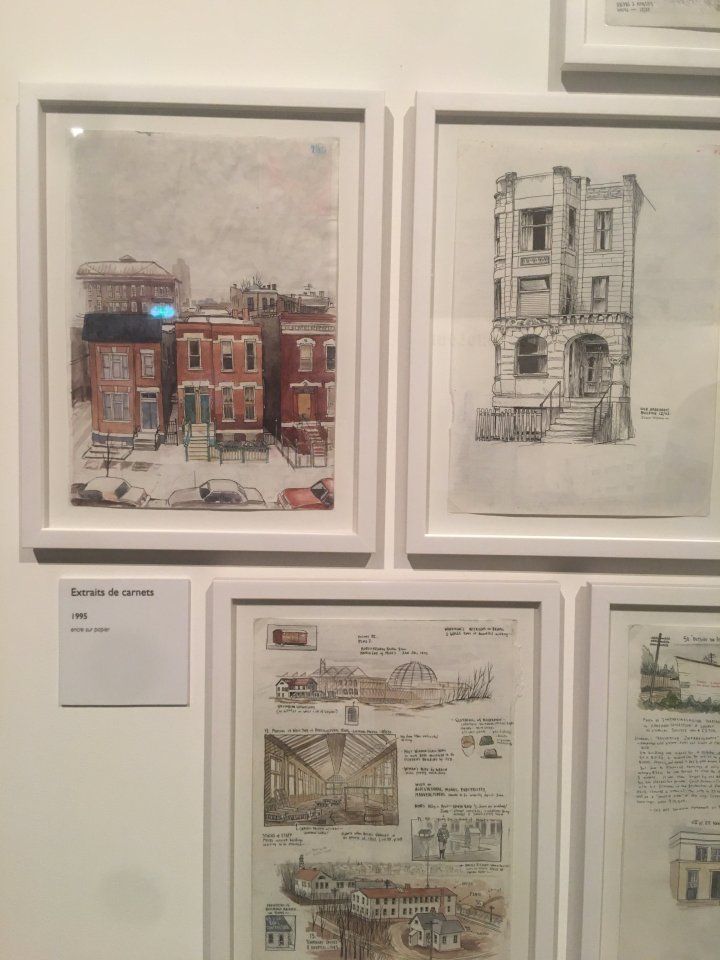 ---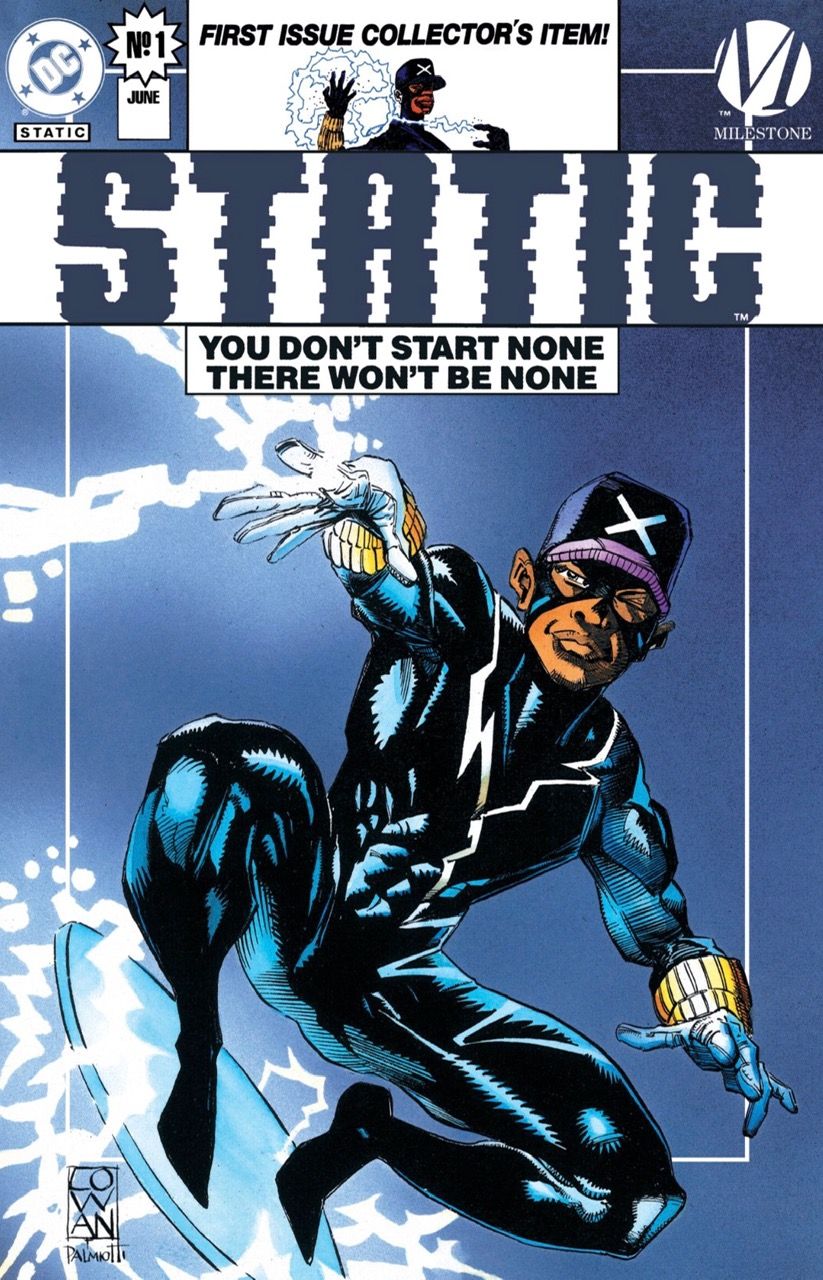 I just recently picked up the new Milestone Compendium from DC, collecting a bunch of comics from the 1990s by black creators and featuring black superheroes like Icon and Hardware.  I've actually never read much of this stuff before so while there are a lot of familiar creators involved with those books, there are some that I haven't heard of before.
Shelfdust has had a great series running called Black Comics History.  In the latest installment of it, Kenneth Laster l at Static #1 and it's writer Robert Washington, and the hardships that Washington faced after co-creating a character that has become so important to DC Comics.
It's absolutely damning for the co-creator of a character that has been so incredibly influential beyond comics, animation, and soon to be live action, to have experienced homelessness multiple times before his early passing. It's easy to go into the what if's – what if Washington got scripts seen and published, would he have had a more comfortable final years, regarded as a respected elder in comics by his passing? As great as the Milestone revival has been, the tragedy of Robert L Washington's passing needs to stay in the consciousness of those at Warner Brothers: DC's formative creators are not expendable and Washington's situation should have been avoidable.